Heydar Aliyev International Airport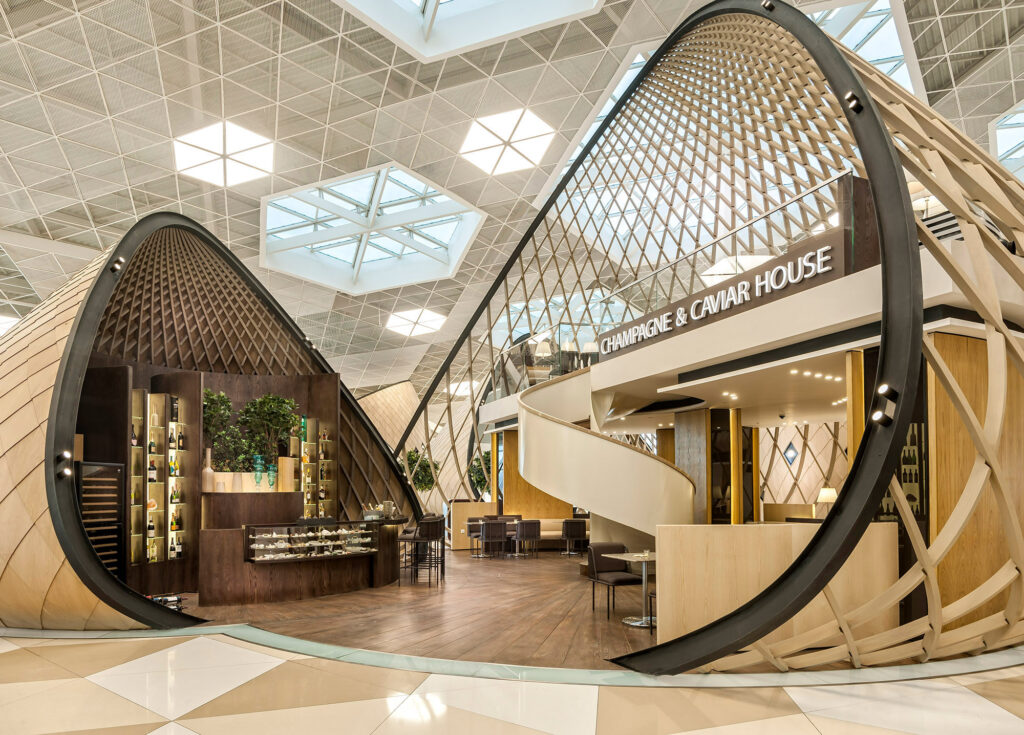 For the commission of interior architecture and experiential design for the Heydar Aliyev International airport in Baku, Azerbaijan, İstanbul-based studio Autoban has arranged wood-clad 'cocoons' throughout the new terminal's upper level.
The 16 bulbous-shaped pods are most often enclosed, while some are left open only as a structural framework. They contain a variety of different programs, including two cafés, a champagne and caviar bar, a kids play area, a spa and beauty shop, a music and bookstore, and multiple for luggage storage rooms.
The expressive and curving forms exist as 'micro-architectures' among the overall open spatial field, and are blended with their surrounding areas through groups of tables and chairs.
Photos by Kerem Sanliman Photography.